I, like many of you, have some favorite charities that you donate your time or contribute to monetarily during the year.  I have made a pledge to donate $13 a month to different charities and causes in 2013 and hope you will consider doing the same!
Since this blog is focused on the meetings and events industry, I will focus on the foundations that have been set up by some of the associations that represent our profession and industry.  I will also list a few non-related causes as well.  Please take a few moments to check out the links of the various organizations and foundations.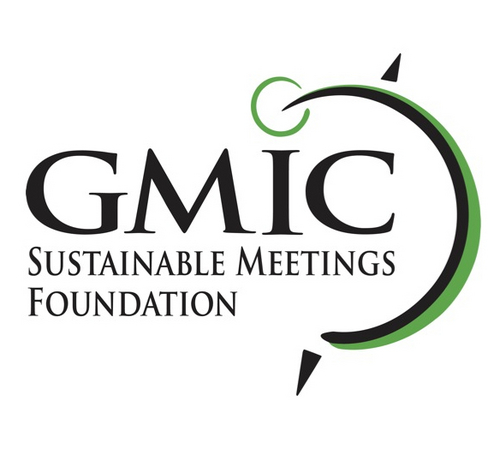 The GMIC Sustainable Meetings Foundation is a relative newcomer, having been started just a few years ago by the Green Meetings Industry Council (GMIC).  The primary focus of the GMIC Sustainable Meetings Foundation is to secure the future sustainability of the global meetings industry, in the United States and internationally.  Funds raised will be used to promote support of sustainable meetings by building upon current sustainable practices with new educational materials and training workshops in new and traditional media forms.  As meeting attendees continue to increase their awareness of sustainable meetings, this foundation will be at the forefront of the "revolution."
The PCMA Education Foundation is managed by the Professional Convention Management Association.  This foundation primarily concerns itself with the next generation of meeting professional, offering over 20 different scholarships to student members to attend the annual PCMA conference and further their education at universities and colleges.  I truly wish I knew of this program during my college years.  In addition, PCMA offers funding to local chapters to bring top-ranked speakers from its annual Convening Leaders conference to the local level.  I was lucky enough to participate in a Moderator training program that was underwritten by this foundation.
Meeting Professionals International has its MPI Foundation.  Much like PCMA, they offer scholarships to local chapters and students interested in the events field.  The MPI Foundation has also been funding some white paper research projects on the Future of Meetings, the Business Value of Meetings and several other topics.
During the recent Expo! Expo!, the International Association of Exhibitions and Events (IAEE) announced that it was taking its Exhibition Industry Foundation and merging it into the Council of Exhibition Research Foundation.  The CEIR Foundation focuses on promoting the value of face to face meeting, such as exhibitions and trade shows.  Scholarships are offered to college students, underwriting modifications to IAEE's Certified in Exhibition Management (CEM) program, and collecting data on many relevant industry metrics.  I was lucky enough to obtain a scholarship that allowed me to participate in IAEE's 2007 relaunch of what is now the Krakoff Leadership Institute.
Those are the four industry foundations I am most familiar with.  There are several others – the ASAE Foundation and the National Speakers Association Foundation – that come to mind.
There are many fine charities, organizations and foundations outside of the meetings and events world that deserve your support.  I would like to highlight four groups that I have a fondness for.
The Leukemia and Lymphoma Society is a charity that hits home for me, as that disease took my mom away in 2001.
The Believe in Tomorrow Children's Foundation provides exceptional hospital and respite housing services to critically ill children and their families. They believe in keeping families together during a child's medical crisis, and that the replicating a normal family life has a powerful influence on the healing process.

Living in Maryland has afforded me the luxury of being able to enjoy the many benefits of the Chesapeake Bay – crabs, sailing, oysters. However, the Bay has many issues and thankfully the Chesapeake Bay Foundation is advocating for it the in the states that make up the Chesapeake Bay Watershed.
I hope you decide to take up the challenge of donating $13 a month to a charity and I encourage you to mix it up with different causes, whether it be one that I have highlighted in this post or one of your own choosing. It's good karma……
The copyrighted image at the top of this post is the $13 Millard Fillmore bill by the artist Jason Polan and the Manchester Press. If interested in purchasing one of these bills, click here or here!